Professional grain handling
Who we are
GrainSaver is a system of products and machinery for grain handling, developed by specialists and thoroughly tested by farmers
Being a part of the Farm Mac-group, with its Headquarters located in the fertile grain belt of southern Sweden we are the innovative company specialized in mobile, flexible and cost- effective smart solutions for the drying, storage and logistics of grain. Solutions that brings cost-saving and enables the customer to maximise the profit of farming.
Our products and machines for logistics and grain storage are developed and field tested on our farm and at nearby partners locations. Each machine has been run enormously prior to release and commercialisation. We listened carefully to our customers across Europe as well as over-sea in the African continent to New Zealand in the east. This is your strength because everything we sell is carefully tested under field conditions, has a long lifespan and is functional. We build efficient machinery that are easy to service even in remote areas with little or no electronical components and instead based on hydraulic solutions. The full assortment can be containerized for easy deliveries. Every little detail has been carefully scrutinized before accepted as part of the machinery we sell. All critical parts of the machinery such as gearboxes are from world leading producers such as Roderberger gearboxes and BPW axles from Germany. We chose nothing but the best! Welcome to chose high quality machinery for your next thirty years of operation! Grain Saver for Efficiency, quality, performance. Made by Sweden.
---
GrainSaver brings you the advantages
+40%
Combine harvester input (ref maize)
Doubling
of capacity in marbled & cut landscapes
Less
soil compaction + wear & tear on the combines
The GrainSaver product range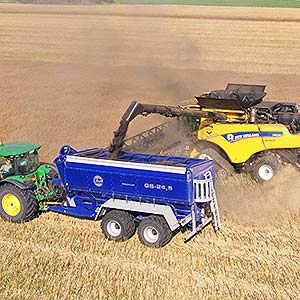 GS Grain Carts
The versatile transfer trailer for grain, seeds and fertilizers that can unload from the top and bottom into any vehicle or any place.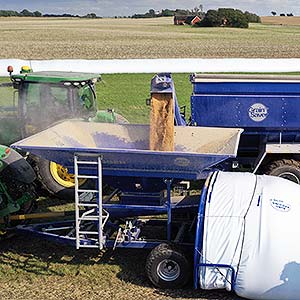 GS Grain Bagger
The low built grain baggers are fitted with a large grain hopper to receive grain from grain carts, but can also be loaded by telescopic loader, front-end loaders or any other means.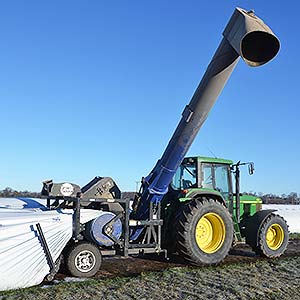 GS Grain Extractor
The grain extractor is a high performance machine that provides unprecedented opportunity to handle large volumes of grain in a short period of time.
"A long term business builds on trust and respect"
—
Farm Mac Team
Why work with us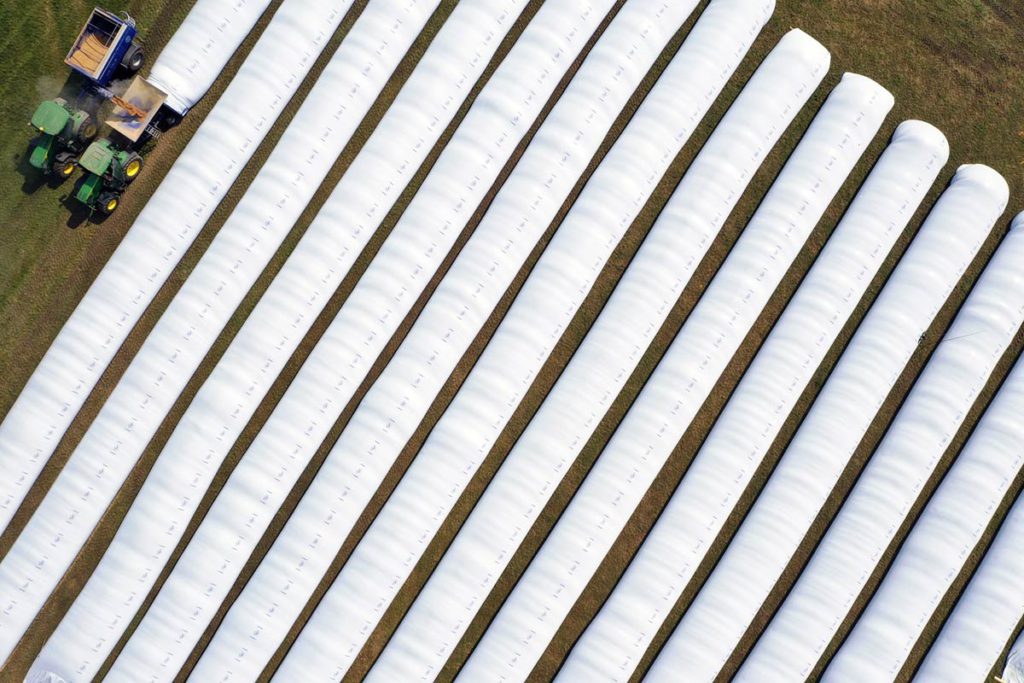 Four decades of experience
The missing evolutionary link
The GrainSaver solutions and machinery evolve from many years of experience, both from an academical as well as a practical angle, bringing you more streamlined and efficient operations.
State of the art equipment
Beating the balls out of the tiniest nut
Prior to launching, the machines has been run close to a normal life span of equivalent, standard machinery enabling us to warrant many more years of continuous, flawless operation.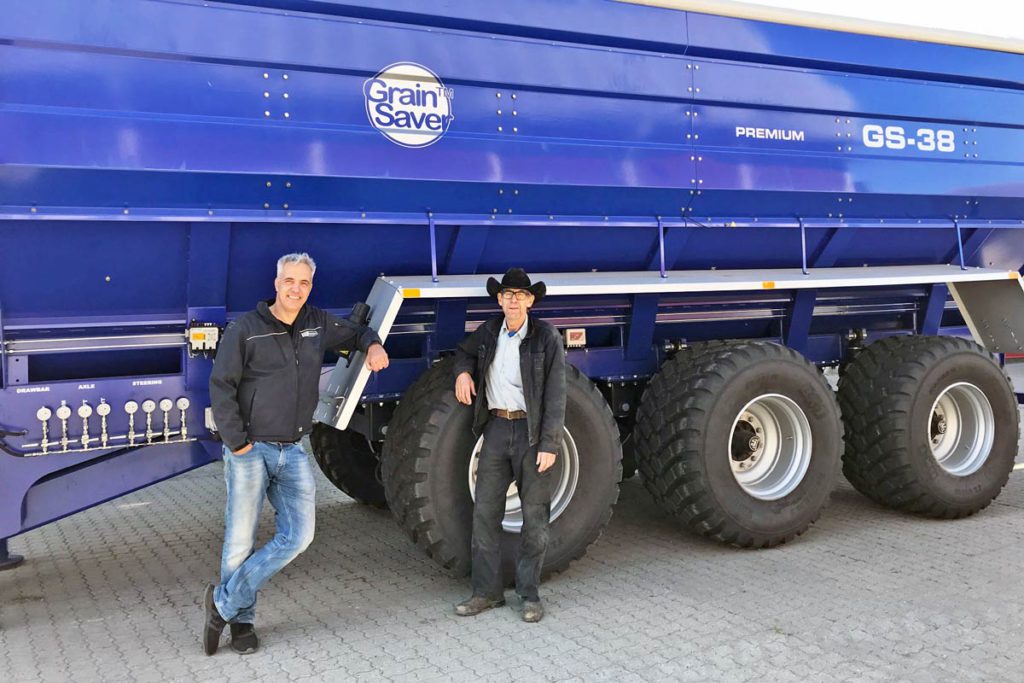 Professional team
Setting the standard for European Agriculture
By bringing the core competence together from the team – including farmers, designers and suppliers – a new generation of grain handling machinery are brought forward.
---
Testimonials
The system is reducing the pressure on the internal transports and enables us to handle volumes that we are not motivated financially to invest in to be able to handle.

Johan Nordenblad – Svenska Foder, CEO
We run farming on 1 000 ha on several locations in our area.
The grain Saver 24,5 with extensions give us all the benefit to keep the combine and trailers running. It is a high quality machine and we're content.

Alexander Håkansson, farmer southern Sweden
Harvest here in Ireland is wet and after checking around for the best grain cart we could find, we chose a Grain Saver 24,5. It has all the versatility one demands of a modern grain cart, built for European conditions.

Pierce Cousins, Cousins Agri & Plant LTD, Ireland

We use grain bagging both for dried grain as well as for Maxamon-preservation of feedstuff (wet handling). It runs smooth and it is a very profitable system compared to traditional technologies. We are very content.

Erlend Röhnbäck, farmer and Grain Dealer Norway
Company Founders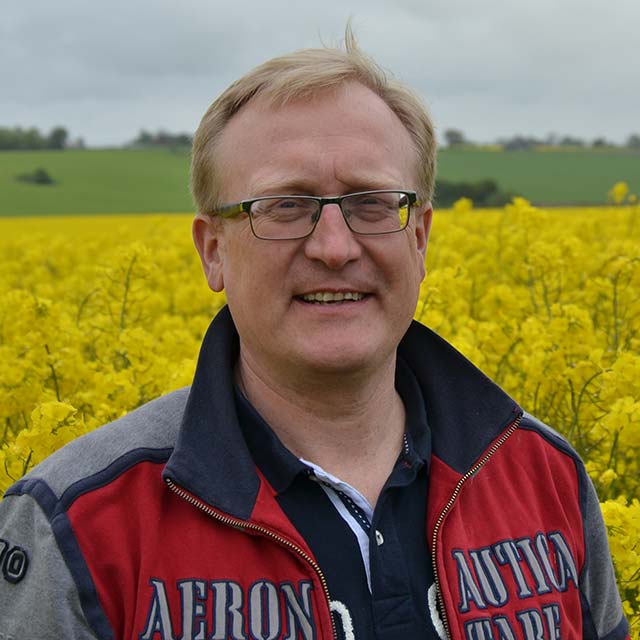 Per Christerson
Co-Founder. CEO
Per is 53 years old with a Masters degree in Agriculture Production from the Swedish Agricultural University. He lives on the family farm outside Landskrona, Sweden. In the past – before teaming up with Krister – he worked with national and international environmental topics related to the agricultural sector prior to setting up a large scale family-based farm in Lithuania before selling this of to investors. He has also worked with operational and management issues in farm-production in various CIS and East European countries for foreign investors. Currently his full focus is the joint farming operation of 1300 ha together with Krister Wiengren and the development, production and sales of various machinery system.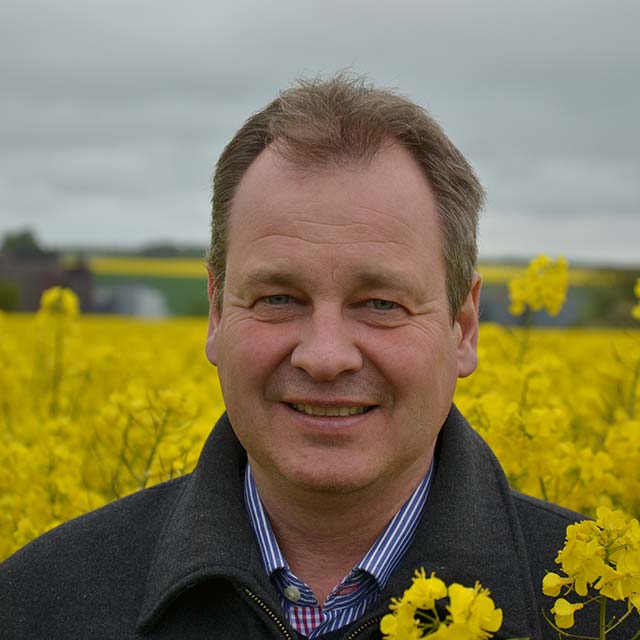 Krister Wiengren
Co-Founder. Executive director
Krister is 54 years old, with a Masters degree in Business Management from the Swedish University of Agriculture. He lives on a farm near Hörby in southern Sweden. Krister has before teaming up with Per worked with machinery sales in both South America and Australia in leading business positions for international companies. Currently his full focus is the joint farming operation of 1300 ha together with Per Christerson and the development, production and sales of various machinery system.