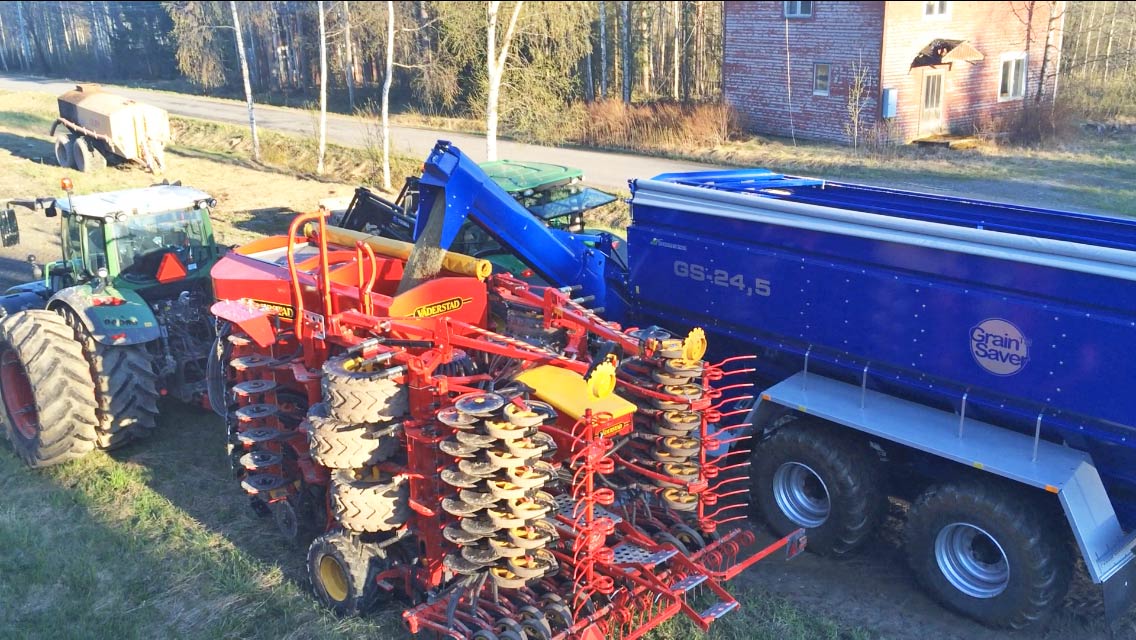 With all the features of the overloading wagon you get a machine that will work many months a year at your farm, on your contracting operation or in your industry; As a chaser bin for combining, as a seed- and fertilizer transfer vehicle, for in-farm logistics solutions, for bagging of bulk goods and much more.
The GS-trailer offers a choice of axle configurations for its transfer vehicles ranging from 12 to 38 cubic meters. It enables even large-width drills and manure spreaders to be filled quickly. With sufficient loading capacity even for the market's highest performance combines.
Nowhere else do you find a grain trailer that has such a flexible, foldable auger that can enter virtually anywhere and in any machine – from 2,24 to 4,66 m, a complete bottom opening device (easy cleaning, unloading over dump pits) and a split compartment so you can use your GS-trailer for transport of both seeds and fertilizers. Combine this with high-quality roll-top, flotation tires of your choice, a good platform for supervision at the back and ladders inside and out, suspended drawbar, mudguards and hydraulic support leg and you got all that you need! Based on high quality components. This is the GS overloading wagon – by farmers for farmers.