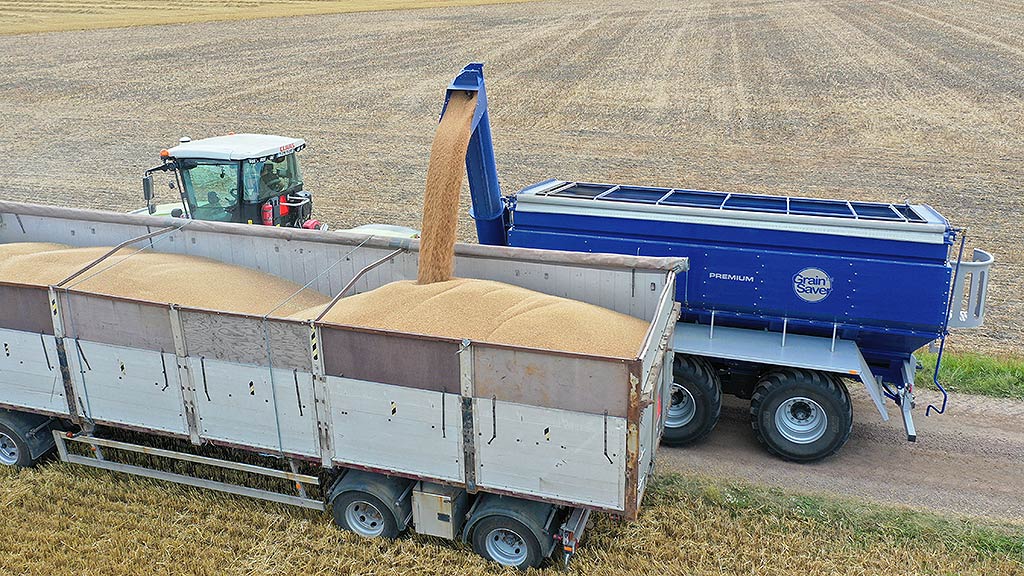 High innovation input through our own staff testing and developing on farming operations and large scale grain bagging operations. Combine this with our past experience of supplying hundreds of grain carts of other brand names in many European countries and you get a product developed by skilled technicians and heavily tested by our customers prior to reaching your farm,
The machine is kept simple – reliability is core competence of the GS Trailer. Brakedown is a failure and has to be minimized during harvest
Assembly is undertaken under our control and subject to continuous quality controls and testing by our staff also operating the equipment in season,
The Grain Saver trailers are enabling you to operate by transferring to trucks if field distances, the wagons are also developed with a bottom emptying at the dump pits at the farm from close by fields. This makes the wagon dual purpose wagons,
The grain cart is designed to work together with a grain bagger streamlined at a bagging operation.